Sunriver Resort
43.87382125854492

,

-121.44535827636719
Sunriver

,

United States

|
223US$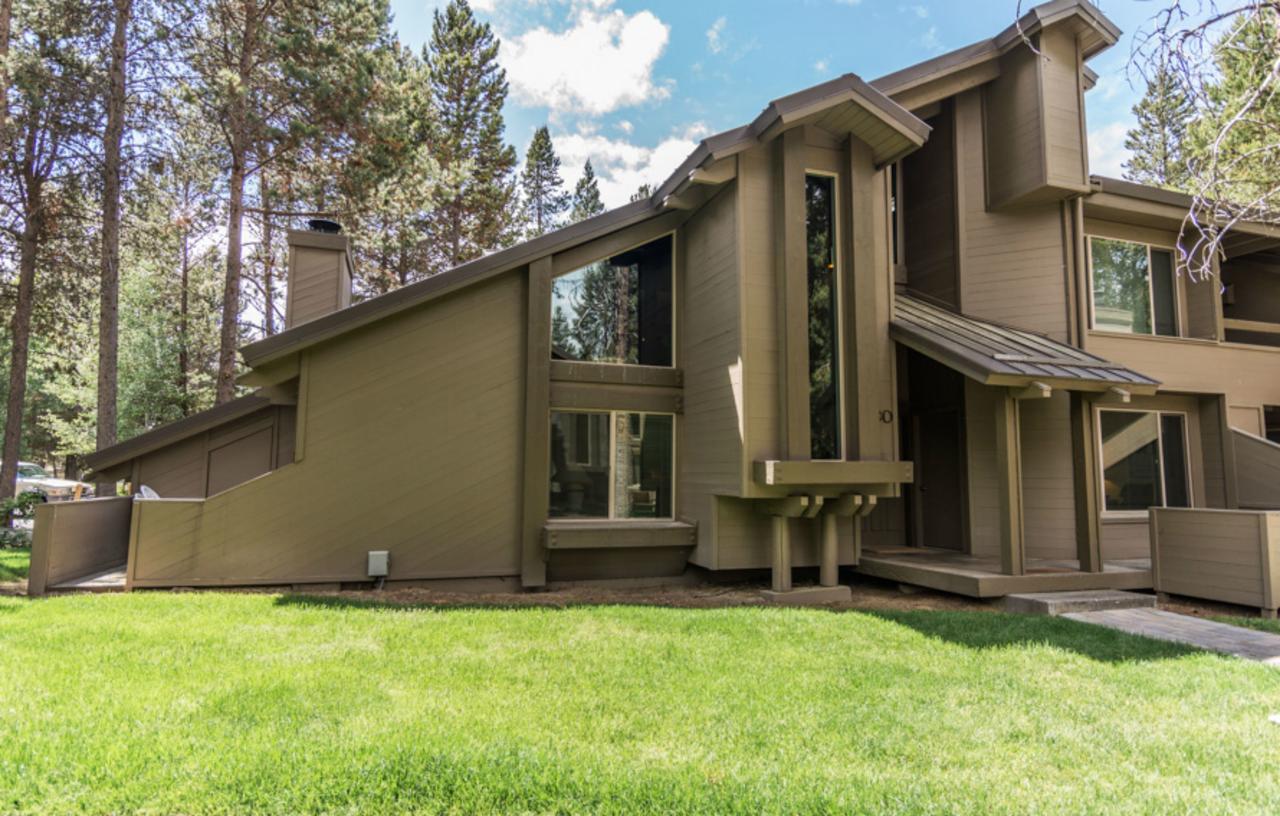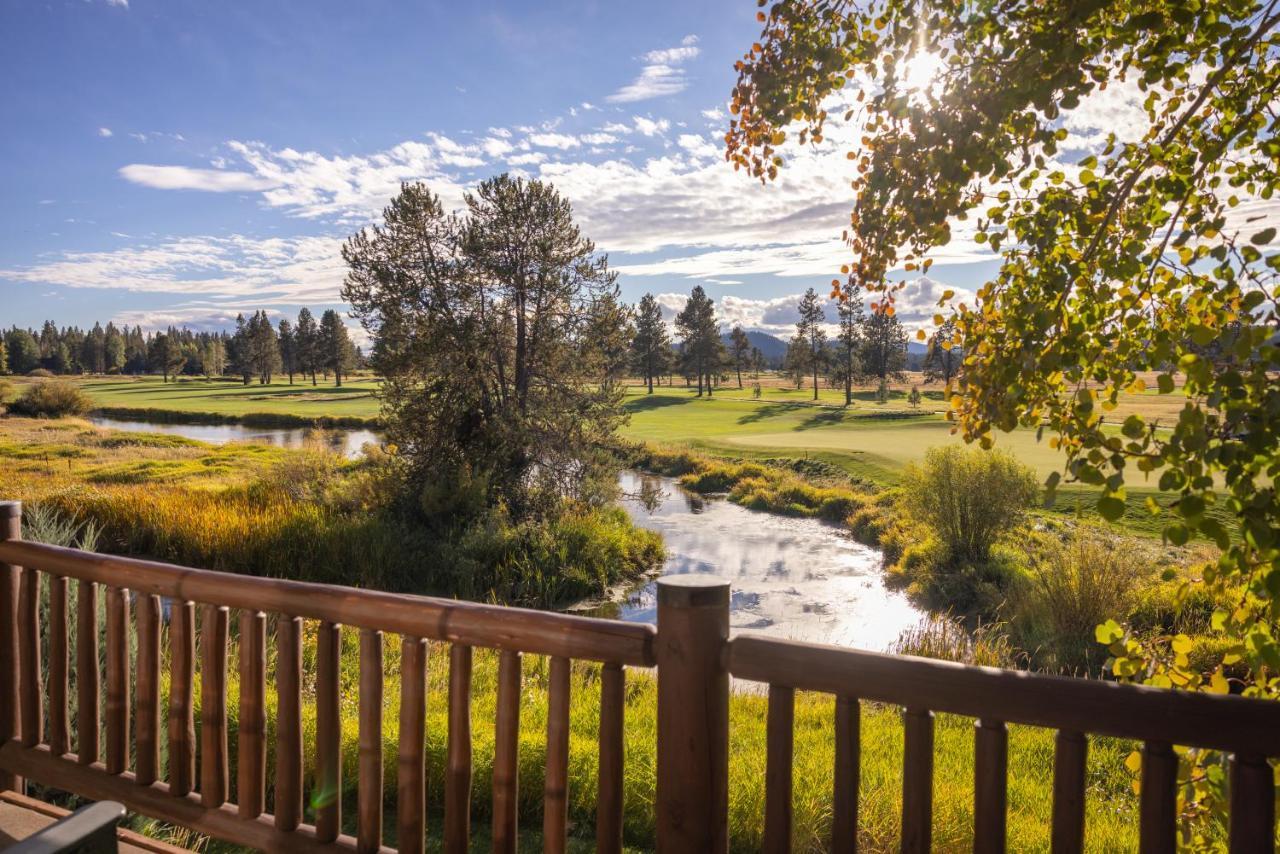 Address
17600 Center Drive
,
Sunriver
,
Oregon
,
United States
,
97707
, Oregon
Overview
Approximately 35 miles from Roberts Field airport, Sunriver Resort offers a wellness area along with 4 restaurants. While staying in the 4-star resort you are invited to discover Fort Rock Park, set within a few minutes' drive away, or walk for only 5 minutes to reach Sage Springs Club & Spa.
Location
The Sunriver hotel is located 200 feet from Meadows Golf Course. The property is 0.7 miles away from the center of Sunriver.
Rooms
The hotel offers 245 spacious rooms, some of them comprise an adjoining terrace and a balcony. In-room entertainment includes a flat-screen TV with satellite channels, the room also have coffee and tea making equipment for self-catering. Offering amenities like a hairdryer and bath sheets, the bathrooms also have a roll in shower and a separate toilet.
Eat & Drink
Breakfast is served in the restaurant each morning. Among other facilities at the Sunriver accommodation there is Carson's American Kitchen restaurant serving American cuisine as well as Grille at Crosswater restaurant featuring American meals.
Leisure & Business
An aqua park and an outdoor seasonal pool can be arranged at this Sunriver hotel for an extra charge. The Sunriver property provides guests with canoeing, snow skiing and horseback riding along with cars. The Sunriver accommodation offers a ski school and a storage for belongings for ski lovers. Business travelers are welcome to use a business center offered on site.
Internet
Wireless internet is available in the entire hotel for free.
Guest Parking
Public parking is possible on site for free.
Number of rooms:   245.
Facilities
Most popular facilities
24-hour services
24-hour reception
24-hour security
Swimming pool
Seasonal outdoor pool
Indoor heated swimming pool
Facilities for kids
Children's play area
Kids club
Children's menu
Cribs
General
Wi-Fi
Parking
24-hour services
Swimming pool
Air conditioning
Facilities for kids
Ski facilities
Sports & Fitness
Fitness center
Canoeing
Ski school
Hiking
Horseback riding
Cycling
Tennis court
Golf course
Aerobics
Fishing
Services
Paid airport shuttle
Room service
Housekeeping
Car rental
Bicycle rental
Laundry
Dry cleaning
Tours/Ticket assistance
Stores/Commercial services
Bell staff/Porter
Happy hour
Dining
In-room breakfast
Restaurant
Poolside snack bar
Snack bar
Picnic area/ Tables
Business
Business center
Meeting/ Banquet facilities
Fax/Photocopying
Children
Cribs
Children's menu
Water slides
Children's play area
Kids club
Facilities for people with disabilities
Toilet for disabled
Bathroom for disabled
Spa & Leisure
Outdoor heated swimming pool
Indoor heated swimming pool
Seasonal outdoor pool
Beach umbrellas
Sun loungers
Aqua park
Live entertainment
Spa & wellness center
Sauna
Steam room
Jacuzzi
Pedicure
Manicure
Waxing
Body scrub
Facial
Treatment room
Body wraps
Full body massage
Shallow end
Make up services
Room view
Mountain view
Resort view
Room features
Air conditioning
Heating
Patio
Garden furniture
Tea and coffee facilities
Ironing facilities
Bathroom
Bath/ Shower
Hair dryer
Free toiletries
Sink
Media
Flat-screen TV
Cable/ Satellite television
Direct dial telephone
AM/FM alarm clock
Good to know
Check-in
from 16:00-23:59
FREE
Check-out
until 11 am
FREE
Pets
Pets are allowed on request.
Rooms and availability

Bed options:

Max:

2 persons
Resort view

Shower

Heating

Fireplace

Balcony

Bed options:

Max:

2 persons
Mountain view

Shower

Fireplace

Bathtub

Balcony
Location
17600 Center Drive
,
Sunriver
,
Oregon
,
United States
,
97707
, Oregon
City landmarks
Nearby
Restaurants
57100 Beaver Driver
Artists Gallery Sunriver
2000 ft
Mall
The Village at Sunriver
3100 ft
57250 Overlook Rd
Sunriver Homeowners Aquatic & Recreation Center
4700 ft
57245 River Road
Sunriver Nature Center
1.4 mi
57245 River Road
Oregon Observatory at Sunriver
1.3 mi
57100 Beaver Dr
Sunriver Village Fun
3300 ft
Planetarium
Sunriver Observatory
1.3 mi
57284-57334 Spring River Rd
Church
The Door at Three Rivers
4300 ft
Deschutes Rd
Mary McCallum Sunriver Owner Park
1.3 mi
Spa Centre
Sage Springs Club & Spa
200 ft
Golf Course
Meadows Golf Course
1900 ft
Restaurant
Carson's American Kitchen
700 ft
Restaurant
Sunriver Brewing Co
3300 ft
Restaurant
Marcello's Cucina Italiana
3300 ft
Getting around
Airports
Roberts Field

(RDM)
33.6 mi
You can book a shuttle, once your reservation is complete.
Reviews of Sunriver Resort
Patricia

We enjoyed it. Plenty of extra supplies: cable channels, tea and coffee making facilities, and a writing desk. Ordered diner at their on-site restaurant Carson's American Kitchen.

Wayne

we enjoyed to chill in the nearby twisted river tavern. in love with sunriver. tourist destinations like sunriver village fun were very close to this place.

missing

Beautiful views, comfortable beds.

Better lighting. Outdoor pools closed and weather was great for outdoor activities. Missed being able to relax by a pool.

missing

Loved the updated room! Very comfortable except we need a firmer bed. Appreciated the Keurig coffee maker :) we also appreciated the quiet room & environment

King size bed with a queen size fitted sheet.

missing

Courteous and friendly staff

No soundproofing in walls and ceiling, could hear neighbors. A microwave was needed. Water temperature and pressure were lacking.

missing

We had to change rooms because of lack of heat. Front desk was very helpful, altho it took two tries. Thank you for that effort.

missing

due to snow storm we were unable to get to our destination, we were refused a credit for another date or refund of any of our money

missing

There was no tv remote for the 2nd tv and when we got a 2nd remote they couldn't make it work fully so I had to turn it off manually on the tv vs using remote. Also the drain on the tub had issues and I had to mess around with it to work because the water kept draining out.

missing

Fireplace. Convenience/location.

I don't believe the room was adequately supplied. When I requested additional items they were given but some things shouldn't have to be sought out. The kitchen was totally lacking necessary/handy items. I realize the website said no oven but that shouldn't mean we wouldn't be needing mixing bowls, knives, and useful pots and pans. We had a SMALL saucepan and then the next sizes were huge! We had one very small mixing bowl that you might use for tuna fish and two tiny paring knives...nothing larger for actual slicing. When we arrived the refrigerator smelled like dead fish but the staff promptly replaced with a smaller unit until a larger one could be found. Another BIG complaint was the lack of hot water! My daughter was upstairs and she never was able to get a shower. I had some lukewarm water downstairs but it was minimal at best. I reported the water issue and that was never resolved. We had children that napped and when we returned to our unit at nap time we found a carpenter building a fence right outside our unit. The noise was so loud and ridiculous to even stay in the unit, much less nap. I asked the carpenter if he could come back later and he was nice enough to pack up all of his tools and leave. I guess most of our frustration was in having to make do or make a pain of ourselves. I didn't like calling the front desk so often to ask for things that you should expect from a room that sleeps 6 (which in truth...2 queens and a sofa in close proximity doesn't actually sleep 6). OH! And if there is going to be gravel thrown around because of the ice and snow it seems like a broom could be placed in the unit. We had to go buy one to keep the gravel off of the hardwood floors after it was tracked in. One more thing...the duvets upstairs are awful. They weigh a ton and really can't be slept under which leaves a thin blanket and sheet.

missing

Everything you could need in one place

Room was very expensive in comparison to equal room at different location with a hot tub

missing

loved the location and the snow. Great lil place to stay. warm friendly service at the lodge also.

missing

We enjoyed the location for its beauty and serenity. Also enjoyed being near the golf and good restaurants (mainly the great pub).

The room was OK but not great. We enjoyed the fireplace and it was needed as the room was extremely cold and drafty. It was a poorly designed room and really not comfortable for being there 6 days. It might have been better in warmer weather and for a shorter stay. The other complaint I have is that since we were on the bottom floor we heard the noise of people walking up the wooden stairs and walkway quite a bit and there was noise from the room above as there seemed to be little insulation. I would think it would be a problem at a busier season.

missing

Excellent facility, really enjoyed our stay

coffeemaker in the kitchen would have preferred a proper coffee maker, was also put off with the price of a round of golf so much so that we choose not to play. Would have thought that there would have been a guest rate for people staying at the facility.

missing

Not enough staff so poor service, concierge seldom there to help, phone for shuttle not answered often, check in at six is ridiculous and not advertised well, and bedspread weighs so much it is not usable.

missing

We loved the balcony being on the golf course.

The room was tiny and needing an update. The restaurant was under staffed.
FAQ about Sunriver Resort
What is the distance from the 4-star Sunriver Resort to Sunriver city center?
Sunriver city center is reachable within a 15-minute walk from the 4-star Sunriver Resort.
Which attractions can we visit during our stay in the Sunriver?
You can always visit one of the highly rated landmarks, Meadows Golf Course, placed 0.3 miles away from the Sunriver. Other sights that are worth your while are Fort Rock Park (1.4 miles) as well as The Village (0.5 miles).
What are the recommended dining options during the stay at Sunriver Resort?
Sunriver Resort features 4 restaurants for on-site dining, among them an American restaurant Carson's American Kitchen featuring a high rating of 4. If you prefer to dine outside, don't miss a chance to visit Starbucks and Marcello's Cucina Italiana, located within just a 12-minute walk.
What is check-in and check-out time at the perfect 4-star Sunriver Resort?
Guests of the perfect 4-star Sunriver Resort can check in from 4 PM to 11.59 PM and check out from 11 AM.
Which facilities are offered in the rooms of the resort?
Most rooms of the resort include a patio and a balcony as well as a flat-screen TV with satellite channels.
Are there any business facilities featured at the hotel?
Yes, for business travelers the hotel provides a desk and a xerox.
What facilities for children are featured at the 4-star Sunriver Resort?
Yes, for guests with children the 4-star Sunriver Resort offers cribs and high chairs.
Does the 4-star Sunriver offer rental services?
At the 4-star Sunriver guests can rent bicycles.
Does the 4-star Sunriver Resort arrange any sport activities on site?
Active guests will appreciate aerobics classes, an indoor pool and an outdoor tennis court as well as an athletic center offered by the 4-star Sunriver Resort.
What spa facilities are provided at the Sunriver resort?
At a spa lounge featured at the Sunriver resort guests can receive such spa treatments as beauty therapy, body wraps and a body scrub. Additionally, a Jacuzzi, a steam room and an indoor pool are offered on-site.
Is there a bar at the 4-star Sunriver Resort?
Guests of the 4-star Sunriver Resort are welcome to relax at the onsite pool bar.